---
E R R 2 0 0 4 - B U D A P E S T
Accommodation
Please, make arrangements through the congress secretariat. For prices and booking see the registration form. Reservations are required, as soon as possible.
Suggested hotels:
| | |
| --- | --- |
| Hotel Agro | 1121 Budapest XII., Normafa u. 54. This is the meeting venue. This training and conference hotel provides medium standard (3 stars) at modest price. Website: http://www.hotelagropanorama.hu/ |
| Hotel Normafa | 1121 Budapest XII., Eötvös u. 52-54. It is located at 10 minutes walk from Hotel Agro and provides higher standard (4 stars) although at somewhat higher prices. Website: http://www.normafahotel.com/ |
Both hotels are located on Szabadság-hegy (hill), 300 m above the city. They offer a unique panorama of Budapest. From here you can walk to the lookout tower on the highest point of the city (2 km, János-hegy, 527 m above the see level), or you can reach the city centre by the frequent public bus services. More information about the hotels can be found on the Web.
If you want to stay in a different hotel, please make reservations on your own.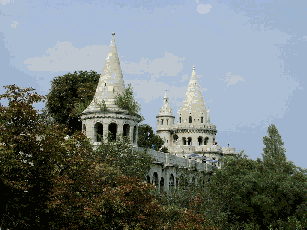 ---
Revision: 21-09-2004