---
LOWRAD2007 - BUDAPEST - HUNGARY
---
General Information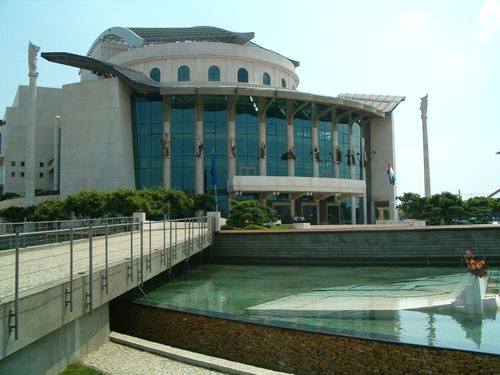 Travel
By Air
There are direct flights from most of the major European airports. You will arrive at Budapest-Ferihegy Airport, located southwest of the city. The best way to reach your hotel is to take the Airport Minibus Service. You will find their desk in the baggage claim area and in the arrival hall of the airport. They will take you directly to your hotel for a modest price. You can reserve your return ride at the hotel reception. Return tickets provide you some discounts. Alternatively, you can take the airport taxi service that takes you to your hotel for a fixed price. Getting to the hotel by public transport takes a significant time.
By train
There are comfortable Eurocity and Intercity trains from many European cities. The most frequent service is offered on the Vienna-Budapest line. You will arrive at one of the three main railway stations of Budapest. All are located in the downtown having good public transport service, and they are also served by underground (Metro) lines. You may take a taxi or you can choose the public transport. If you chose the public transport and you have arrived at Déli-pályaudvar (South Railway Station), please, take the underground passage and look for the exit for tram 18 towards János Kórház. You should get off the tram at the third stop which is in front of your hotel. If you have arrived at Keleti-pályaudvar (East Railway Station) take the underground line 2 (red line), which has its terminal at Déli-pályaudvar. Continue as above. If you arrive at Nyugati-pályaudvar (West Railway Station which is the northernmost main railway station of the city) first you should take tram 4 or 6 to Moszkva tér (Moscow square) (last stop) and change there for tram 18 and ride two stops. If you take the metro, please, validate the ticket by means of the slot machines before entering the underground stations. The tickets are valid for a single ride. Do not forget to validate a new ticket when you change the underground line! It is a frequent mistake made by the foreigners, which provides a good profit to the transport company (I mean the fines). On trams and busses you will find a small mechanical machine to validate (punch) your ticket. Put your ticket into the slot of the small orange or red machine and pull the "slot" towards yourself until the needles in the machine punch a code into your ticket.
Badges
Each participant will receive a name badge upon registration. For security reasons all participants are requested to wear their badge during all the congress activities and social events.
Language
The official language of the meeting will be English. Simultaneous translation will not be provided.
Passport and Visa
Hungary is a member of the European Union. Citizens of most of the European countries therefore, do not need a visa to enter Hungary. Check passport and visa requirements in due time and submit a visa application prior to your entry into Hungary, if it is needed. Ask the nearest Hungarian embassy or consulate whether you need a visa for entering Hungary. You may also visit the Website of the Consular Service of the Hungarian Ministry of Foreign Affairs (http://www.mfa.gov.hu) to check the visa requirements, fees, and the addresses of the Hungarian Embassies.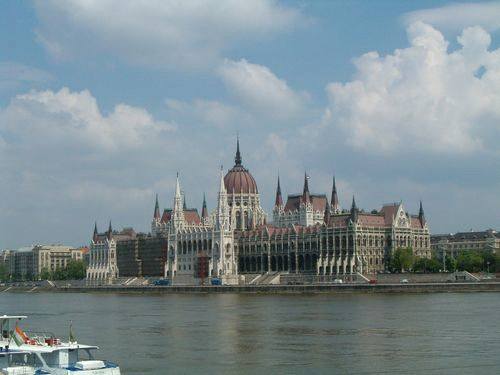 Information on Hungary
| | |
| --- | --- |
| We recommend Budapest Tourism Office (http://www.budapestinfo.hu/en/index.html) as a source of information on Hungary in general, concerning travel, geography, language, communication, and other matters. | |
Climate and Dress
The weather in Budapest at this time of the year is usually cool with temperatures approximately 10-15 degrees Celsius; showers may occur. Informal dress is recommended.
Currency / Credit Cards
The official currency is Hungarian Forint (Ft) and at the time of the printing of this invitation program 1 Euro = 260 Ft. Major credit cards are accepted in hotels, restaurants and shops.
Disclaimer / Liability
The Organising Committee accepts no liability for any injuries/losses incurred by participants and/or accompanying persons, nor loss of, or damage to, any luggage and/or personal belongings. Participants are strongly advised to take their own personal insurance policies.
Electricity
Electrical current in Hungary is 230 V/50 Hz. Two-pin plugs are used. Appliances designed to operate on 110/120 Volts need a voltage converter and a plug adapter.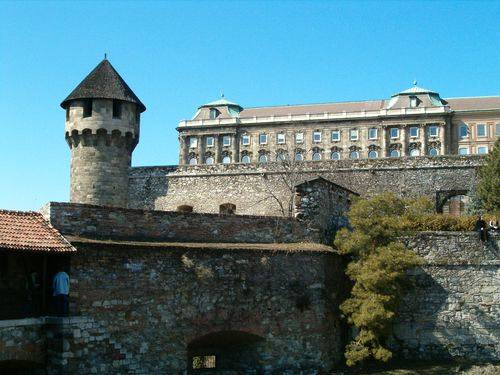 ---
Revision: 04-23-2007